(Click the Sigma Xi Epsilon Banner to go back to the Welcome Page)
---
Martin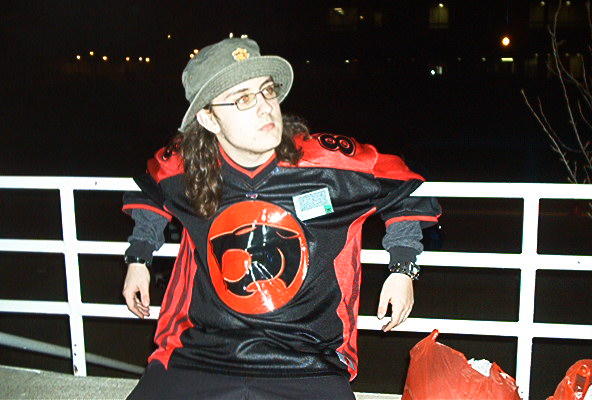 Name: Martin Jordan
Nickname: Hot Rod
Number: 16
Pledge Class: Alpha
Position(s) Held: N/A
Occupation: Industrial ductwork fabricator
Current Year: Sophomore
Birthday: January 30, 1986
High School Attended: Connetquot
Major: Undecided
Hobbies: Card games (magic, yu-gi-oh etc.), Comic books, Anime
Favorite Memory(s) of St. Joe's: OT '05
Favorite Music Group(s): Nirvana, Metallica, Motorhead, Linkin Park, Queen, The Doors, Kiss, The Brobdingnagian Bards, Voltaire, any and all techno.
Favorite Quote(s):"Strength always beats speed."
"There are two ways to solve every problem, thoughtful contemplation and brute force, after a while, most choose brute force. If brute force doesn't work, you're not using enough of it"